The Best Shutter Release for Nikon D5500
If you want to get into long exposure photography, you will need a good shutter release for your DSLR. Here is a list with the shutter releases for Nikon D5600 (that will work also with the other cameras in the D5000 series)
Table of Contents:
Cable Remote Shutter Release
These remote controls are connected with a cable to your camera. Because they do not have wireless technology, they tend to be cheaper remote counterparts. Even though they are cheaper, sometimes they will be more reliable than the wireless ones.
MC-DC2 Remote Cord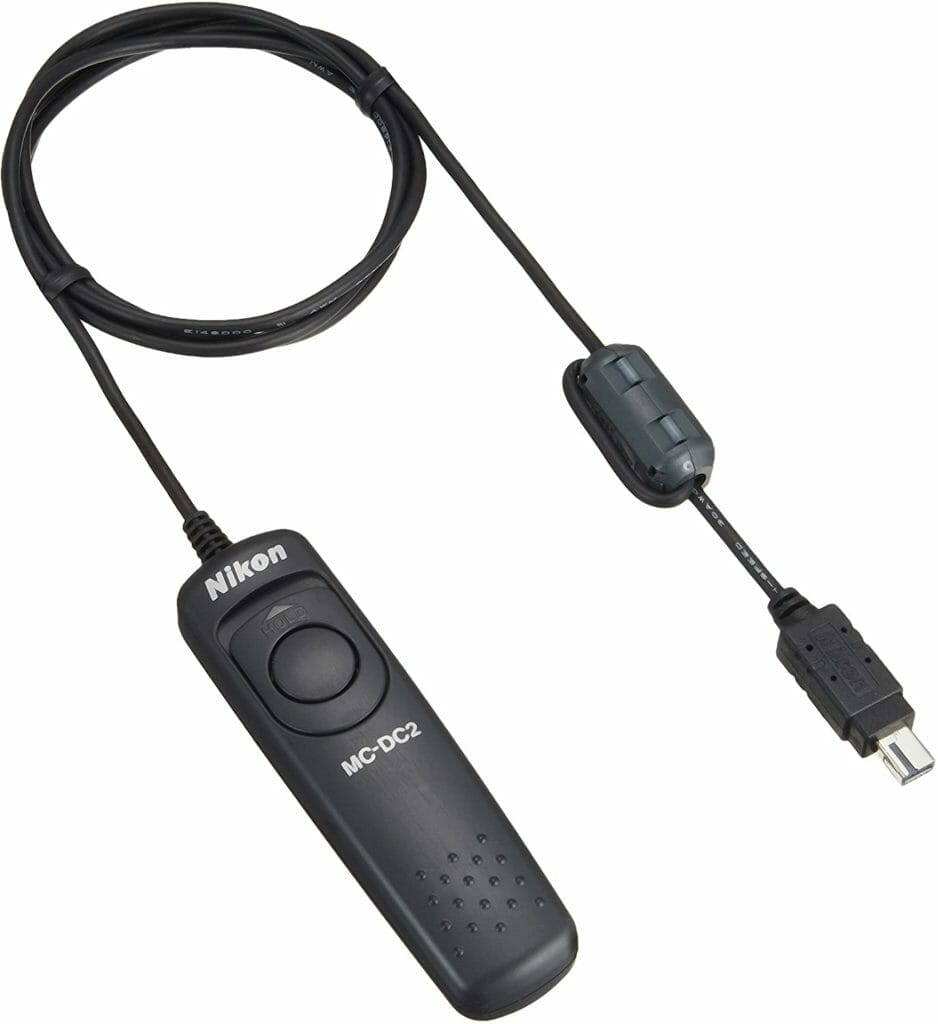 It is compact and light-weighting only about 60 grams. It will fit nicely in the pocket of your camera bag or your clothing.
Also, it is extremely easy to use. The connector goes to a specific slot in the D5500. Basically, "plug and play".
As for some features of this model, it is very versatile. If you press the button once, you got a single shot; if you hold it down, you can get a burst.
It also has a "lock" feature that allows you to use the bulb setting in your camera for an exposure longer than 30 seconds. Otherwise, you could equally use the timer in your camera to reduce camera shake.
Needless to say, it is reasonably priced and doesn't cause you an arm and a leg. You can check the price on Amazon here.
Infrared Remote Shutter Release
These ones use infrared technology to trigger the shutter of the camera without the need for a cable
ML-L3 Wireless Remote Control
This remote control is even smaller and cheaper than it's wired counterpart. Here you can check the price on Amazon.
This is an infrared remote shutter release for self-portraits or to reduce camera shake. This remote control supports a wide range of consumer DSLR cameras with an infrared receiver, including the D5000 series up to D5500.
Quick disclaimer: if you have a new Nikon D5600, this remote is not compatible.
Another quick disclaimer: some of the products sold on Amazon are cheap knock-offs that look almost identical to the original, but they do not work consistently and will break pretty easy. You will need to buy from a authorized Nikon reseller (don't trust 'Fulfilled by Amazon').
Here's a link to a good product on Amazon that also has a cleaning kit. Double value for your money 🙂
Wireless Remote Control
The wireless remote controls are on the more expensive side of products. They usually get used in studios and can be paired with specific software that can trigger the shutter form a PC or a mobile device.
Vello FreeWave Wireless Remote Shutter Release
This is a third party product, but it is one of the best. It is compatible with the whole Nikon D5000 series. Not only that, but is also easy to use and has a really easy to understand user manual.
Needless to say, the price is good and the value for your money is even better.
FreeWave has a very long range; it can be fired up even from 100 meters. Also, it can be used both wirelessly and wired to the camera if you have no battery. This wireless remote control also supports multi-exposure and long exposure shots.
Usually it sells around 40$. You can check the price on Amazon here.
Conclusion
Regardless of what you want to buy, these products are solid choices that you can use as shutter release for your Nikon camera.